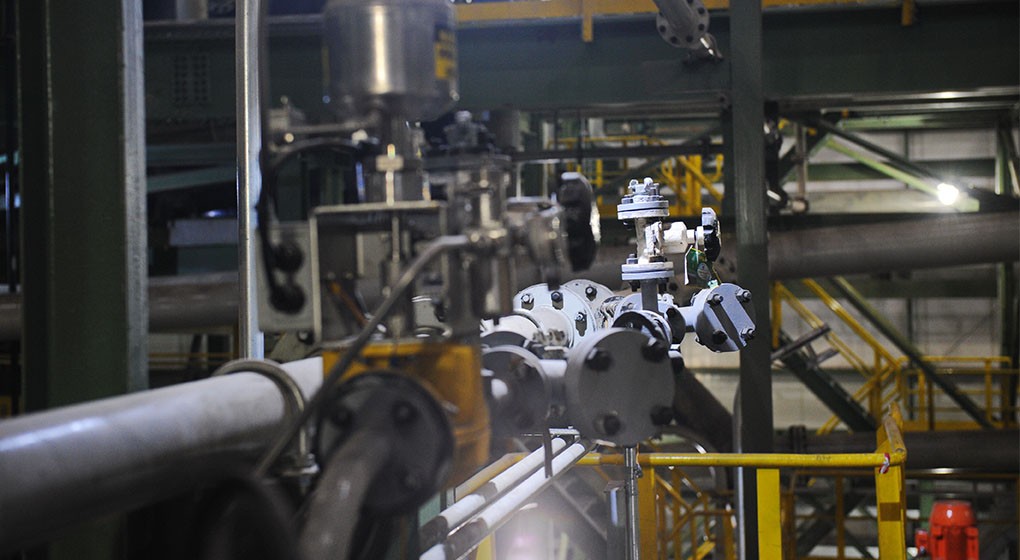 Mines and mineral processing, Uncategorized, Ramén, 07 February
Checklist for ordering the right valves for an enrichment plant
Ordering valves is not difficult.
But ordering the right valves can be a challenge. Not least in the mining industry, where using the wrong product in an enrichment plant can have major consequences.
If your job is to supply the mining industry with robust and affordable components, you probably have a wide range of items to keep track of. Keeping track of every single product category can present a challenge.
So how can you make sure the order is correct without delaying it? By keeping track of:
What you need to pay attention to in tender documentation
What to ask of the technical consultant and supplier
Do not rely on old assumptions
A common mistake when receiving an enquiry and ordering products for a valve solution is to rely on old assumptions. What has worked in the past or been chosen for other customers will not necessarily work for the contract you are currently focusing on. There is an imminent risk of something being wrong somewhere.
More haste, less speed
It is not uncommon to largely pass on specifications that suppliers receive. Time is money, but it pays to do your homework before ordering. Tender documentation is not always correct. Important information is missing at times. Especially if the supplier was not involved at an early stage, or is relying on information from a less knowledgeable source. If things do not add up in the request for a quotation, things can easily be passed from pillar to post, making the ordering process take longer.
Include everything in the procurement documentation
The range of valves and automation is enormous, especially if we are talking about regulating valves, and one supplier can have hundreds of variants. There is a reason for that: every medium, application and facility has its own unique requirements for the valves to ensure that things work and perform as they should. To be sure that you are ordering the right products, it is important to ensure there are no gaps or inaccuracies in the tender documentation.
Insist that the documentation you receive is as complete as possible, but do not blindly rely on it either.
Particularly important aspects to include in the tender documentation to the supplier are:
Media
Flow (min, normal, max)
Temperature of media
Inlet pressure
Outlet pressure, also known as backpressure, pressure drop across the valve
Some key questions to ask the developer of a technical solution are:
What is the application of the valve – what should its function be?
In which environment will the valve be used, and what demands does the environment place on the valve?
If the medium is liquid, what is its density, viscosity and concentration?
Are any particles present that will cause wear?
What materials are suitable for parts in contact with media?
What spare parts are available, and how are broken parts replaced?
Are there any requirements for certification and labelling of the products, and if so which ones?
Maintain the right technical level
Keep the possibility that you might be overreaching in the back of your mind. Choosing oversized valves or materials that can withstand stresses to which they will never be subjected costs money, for no benefit. Ask yourself question: what will the solution cost, and what will it achieve?
At the same time, overly simple products can mean an unnecessarily high maintenance budget and may end up with an end customer facing unplanned downtime at the enrichment plant. A real example of the wrong technical level – in both directions at the same time – is the plant where stainless steel valves were installed instead of cast iron, but without rubber linings. They ended up having to replace the expensive valves once a fortnight.
There have also been cases where valves have been supplied with advanced control equipment with Profibus interfaces without having any other equipment to talk to. One lesson that can be learned from this is to adapt the products to the technical level of the plant.
Maintain personal contact with the supplier
Get into the habit of always checking with the supplier before ordering. There may be a cheaper or better solution you are unaware of.
As we all know, a good relationship makes communication easier: quick answers, quick orders, more business. A good cooperation with the supplier can avoid misunderstandings and inadequate information and avoid delays, product failures and dissatisfied customers.
The supplier must also be able to keep you informed and give you "quick training" in control engineering, product selection and other aspects. At Ramén Valves, we are happy to help you.
• Click on the image below to download our guide and learn more about valves in mining enrichment ⇓
• Keep reading, go to the article "
How to choose the right ball sector valves for enrichment plant processes
"
• Do you want to know more about our Ramén KSG rubber lined valve, specially designed for the mining industry? Read here.
• If you have any questions about which valve solution would be suitable for a particular plant, please contact us.
---
Ramén Valves has been a valued partner to the mining industry for 40 years. We supply valve solutions for applications commonly involving abrasive media.