Professional valve service at Ramén Valves
We know there's more to it than great products. Based on experience and extensive knowledge we offer a number of highly qualified services such as valve sizing, valve repairs and support with internal and external documentation.
Valve repairs
Did you know that valves and regulators serviced and maintained on a regular basis will most likely get a three to five times longer life cycle?
As part of our pursuit to offer customers valves and regulators that maximize production uptime and minimize cost we offer professional repairs and maintenance services in our workshop facilities. Our workshop is fully equipped with valve test and calibration equipment and machine tools to provide specialist support for control valves, regulators, pneumatic and electrical actuators as well as positioners of any brand or manufacturer. Our trained technicians make sure that you receive a professional service, adapted to the specific requirements of your process.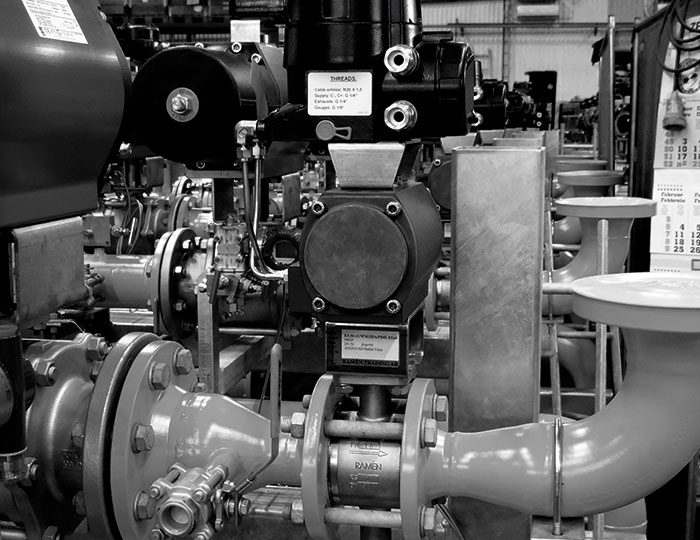 Services we perform
Assembly/Troubleshooting/Repair on site or in the workshop
Pneumatic, electrical or hydraulic actuators
Positioners from any manufacturer; 4-20 mA, 0-5V, 3-15 psi, Profibus etc.
Service contracts for Reliability Centered Maintenance
Rapid response
Workshop for adaptation
Flexible and mobile for any assignment
We hold certification for SSG Entre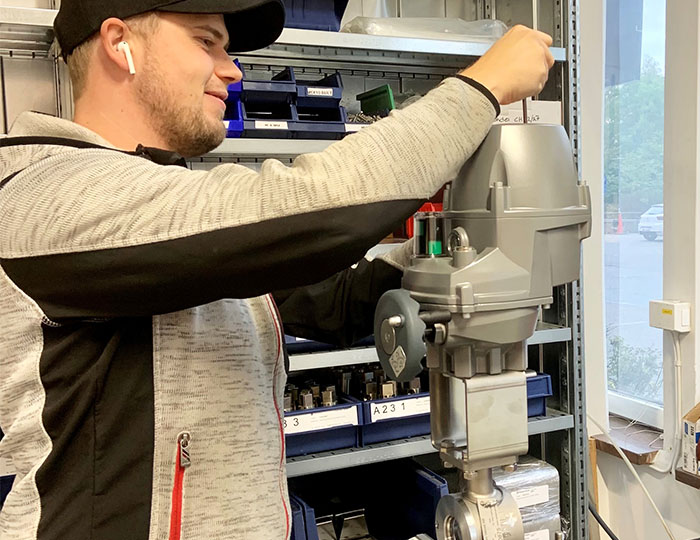 Do you have an inquiry for valve service?
Get in contact with our service technicians at [email protected]
or call +468 598 931 13.
Spare parts
Our purpose is not only to sell control valves or regulators – it is all about offering a solution that will optimize the life cycle costs of your process. Therefore we highly promote the investment and purchase of spare parts. Don't throw away what can be fixed. Make a conscious choice, for the environment and for your own financial purposes.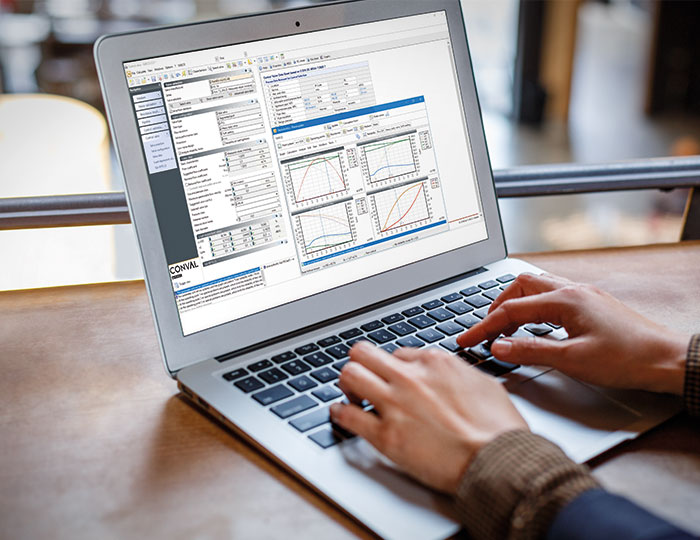 Valve sizing
All of our sales engineers have training within CONVAL 10 – one of the most powerful and comprehensive valve sizing softwares available. A correct and carefully considered valve sizing takes detailed engineering and results in optimized product fit, reduced risk and saved costs.
The Ramén Ball Sector Valve is unique in its way of handling harsh applications – something that also requires engineering competence for critical applications.
Read more about CONVAL 10
Certificates and documentation
We provide all the necessary documentation to validate the quality of our products. This includes material certificates according to EN10204 3.1. At our download center you can find safety, maintenance and installation instructions, 3D drawings, data sheets and other helpful documentation for your Ramén Ball Sector valve and other products.