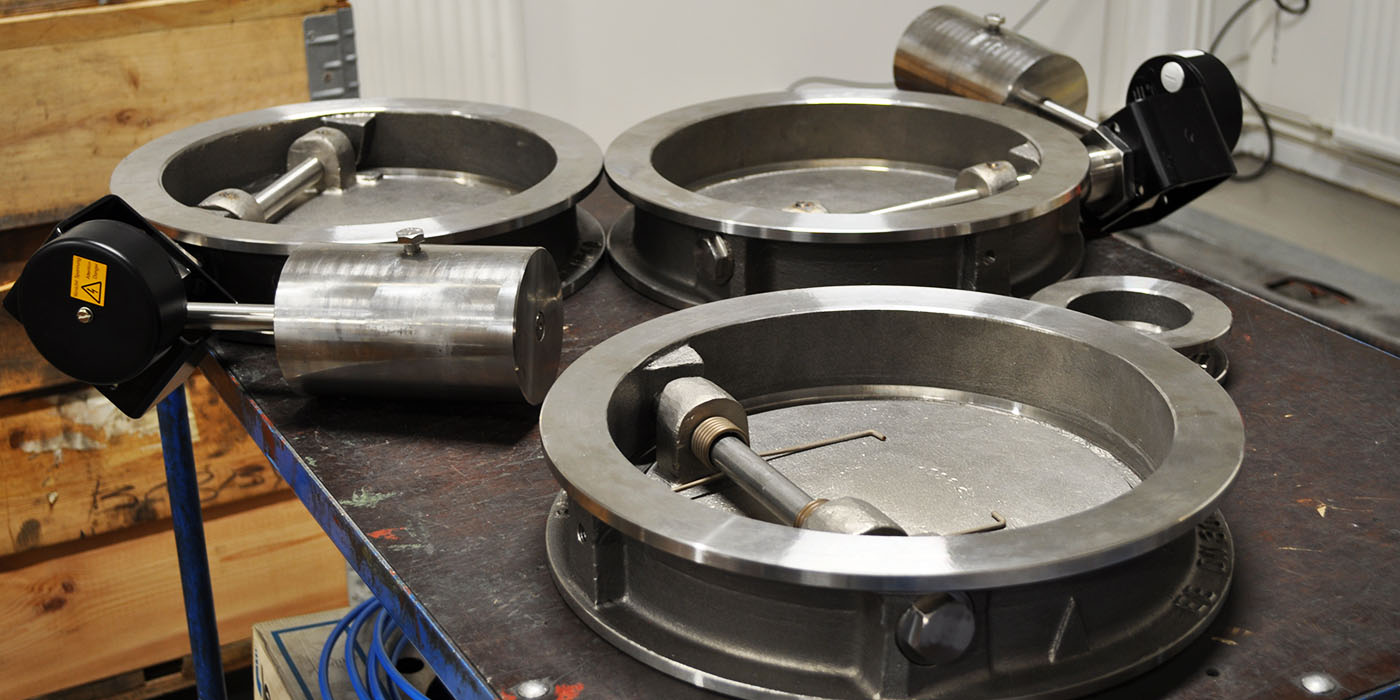 About us, Production, Ramén Valves, 11 June
Engelsberg Swing check valves with counterweight
Engelsberg Swing Check valves can be delivered with a wide range of accessories. This specific order was just shipped off to a Swedish power plant that had some special requirements for their process.
Why do you use counterweights with Swing Check valves?
In this case we delivered an Engelsberg model BAS 302 DN80-500 with counterweights because the customer asked for a check valve solution that opens at very low flow rates and that is able to operate at a very low deltaP. This is to avoid chattering of the disc that may lead to excessive vibration and premature wear. In other the words the counterweights grant a good overall performance and enhance the valve life cycle in this kind of process.
As an additional feature the valves were also equipped with an inductive limit switch to allow remote monitoring of the open/close position.