Globe style control valve SCV 09
Aseptic research control valve, Tri Clamp©. The series SCV-09 aseptic control valves are compact, modulating diaphragm style valves designed to meet the manufacturing standards established by the 3A symbol council. The innervalves are designed to accommodate a wide spectrum of low medium flow rates.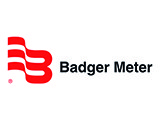 Techical specification
DN 15-DN 25

18 bar

+20°C - +145°C

2,6 - 9,9

Stainless Steel
Get a quote
We are happy to quote this product for you. Please fill out the form and we will get back to you as soon as possible.