Positioner PMW D20
PMV D20 is a compact, robust and intelligent digital positioner supplied by Flowserve, offering high control resolution (even on small valves). With simple design and easy operation this positioner is a proper choice for single acting actuators. It is also available in standard and explosion-proof housing for hazardous areas.
D20 series can calibrate itself automatically by pressing a bottom in just a few seconds. Its modular design also provides various options fitting different requirements.
All PMV D-series can offer ValveSight DTM predictive diagnostics system. This system enables a communication dashboard between operator and the valve. It helps operators to know the valve status and showing unexpected trend to avoid sudden plant stoppages.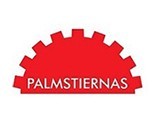 | Document | Ingress | File type | Size | |
| --- | --- | --- | --- | --- |
| Data sheet Palmstiernas PMW D20 | English | PDF | 901.74 KB | |
| IOM Palmstiernas PMW D20 | English | PDF | 3.76 MB | |
Get a quote
We are happy to quote this product for you. Please fill out the form and we will get back to you as soon as possible.